A PHP Error was encountered
Severity: Warning
Message: Declaration of MX_Loader::library($library, $params = NULL, $object_name = NULL) should be compatible with CI_Loader::library($library = '', $params = NULL, $object_name = NULL)
Filename: MX/Loader.php
Line Number: 403
A PHP Error was encountered
Severity: Warning
Message: Declaration of MX_Loader::helper($helper) should be compatible with CI_Loader::helper($helpers = Array)
Filename: MX/Loader.php
Line Number: 0
A PHP Error was encountered
Severity: Warning
Message: Declaration of MX_Loader::helpers($helpers) should be compatible with CI_Loader::helpers($helpers = Array)
Filename: MX/Loader.php
Line Number: 0
A PHP Error was encountered
Severity: Warning
Message: Declaration of MX_Loader::language($langfile, $lang = '', $return = false) should be compatible with CI_Loader::language($file = Array, $lang = '')
Filename: MX/Loader.php
Line Number: 0
A PHP Error was encountered
Severity: Warning
Message: Declaration of MX_Loader::_ci_get_component($component) should be compatible with & CI_Loader::_ci_get_component($component)
Filename: MX/Loader.php
Line Number: 0
A PHP Error was encountered
Severity: Warning
Message: Declaration of MX_Lang::load($langfile, $lang = '', $return = false, $_module = NULL) should be compatible with CI_Lang::load($langfile = '', $idiom = '', $return = false, $add_suffix = true, $alt_path = '')
Filename: MX/Lang.php
Line Number: 94
A PHP Error was encountered
Severity: Notice
Message: Only variables should be assigned by reference
Filename: core/Loader.php
Line Number: 657
A PHP Error was encountered
Severity: 8192
Message: Methods with the same name as their class will not be constructors in a future version of PHP; Markdown_Parser has a deprecated constructor
Filename: helpers/markdown_helper.php
Line Number: 193
A PHP Error was encountered
Severity: Notice
Message: Array to string conversion
Filename: libraries/Fuel_navigation.php
Line Number: 213
A PHP Error was encountered
Severity: Notice
Message: Array to string conversion
Filename: libraries/Fuel_navigation.php
Line Number: 248
A PHP Error was encountered
Severity: Notice
Message: Array to string conversion
Filename: libraries/Fuel_navigation.php
Line Number: 248
A PHP Error was encountered
Severity: Warning
Message: Declaration of Fuel_careers::initialize($params) should be compatible with Fuel_advanced_module::initialize($params = Array)
Filename: libraries/Fuel_careers.php
Line Number: 474
A PHP Error was encountered
Severity: Warning
Message: Declaration of Fuel_mediaadmin::initialize($params) should be compatible with Fuel_advanced_module::initialize($params = Array)
Filename: libraries/Fuel_mediaadmin.php
Line Number: 474
A PHP Error was encountered
Severity: Warning
Message: Declaration of Fuel_newsandevents::initialize($params) should be compatible with Fuel_advanced_module::initialize($params = Array)
Filename: libraries/Fuel_newsandevents.php
Line Number: 474
A PHP Error was encountered
Severity: Warning
Message: Declaration of Fuel_detectionsystemadmin::initialize($params) should be compatible with Fuel_advanced_module::initialize($params = Array)
Filename: libraries/Fuel_detectionsystemadmin.php
Line Number: 474
A PHP Error was encountered
Severity: Notice
Message: Array to string conversion
Filename: libraries/Fuel_navigation.php
Line Number: 213
A PHP Error was encountered
Severity: Notice
Message: Array to string conversion
Filename: libraries/Fuel_navigation.php
Line Number: 248
A PHP Error was encountered
Severity: Notice
Message: Array to string conversion
Filename: libraries/Fuel_navigation.php
Line Number: 248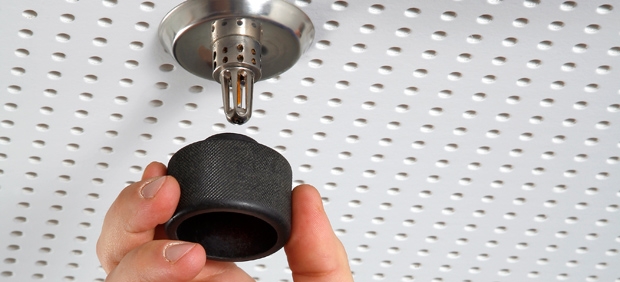 Marioff provides system upgrades and modifications to ensure your HI-FOG® system meets any new fire safety regulations that may be introduced, as well as extending the lifespan of your system.
The requirements for any given HI-FOG® installation may change over time, but updates and modernizations are an economic alternative to investing in entirely new solutions.
Existing HI-FOG® systems can be upgraded to meet new redundancy requirements or extended protection requirements, such as the need to cover new spaces or the introduction of new fire safety regulations.

Innovative and Constant Modernization
Marioff's continuous research and development brings constant improvements to the fire-fighting capabilities of HI-FOG®. Bringing these improvements to your system through updates and modernizations enables the system to increase both its performance and its operating life.
Existing systems can be upgraded with the latest components to extend the system's life, improve performance and meet new regulations or fire protection needs. Changes in spaces protected by HI-FOG®, for example new ceilings or sub-division walls, can be accommodated by system modifications. System upgrades can also consist of new protected areas or new features, such as increasing the system's performance and adding redundant features to machinery space protection.