A PHP Error was encountered
Severity: Warning
Message: Declaration of MX_Loader::library($library, $params = NULL, $object_name = NULL) should be compatible with CI_Loader::library($library = '', $params = NULL, $object_name = NULL)
Filename: MX/Loader.php
Line Number: 403
A PHP Error was encountered
Severity: Warning
Message: Declaration of MX_Loader::helper($helper) should be compatible with CI_Loader::helper($helpers = Array)
Filename: MX/Loader.php
Line Number: 0
A PHP Error was encountered
Severity: Warning
Message: Declaration of MX_Loader::helpers($helpers) should be compatible with CI_Loader::helpers($helpers = Array)
Filename: MX/Loader.php
Line Number: 0
A PHP Error was encountered
Severity: Warning
Message: Declaration of MX_Loader::language($langfile, $lang = '', $return = false) should be compatible with CI_Loader::language($file = Array, $lang = '')
Filename: MX/Loader.php
Line Number: 0
A PHP Error was encountered
Severity: Warning
Message: Declaration of MX_Loader::_ci_get_component($component) should be compatible with & CI_Loader::_ci_get_component($component)
Filename: MX/Loader.php
Line Number: 0
A PHP Error was encountered
Severity: Warning
Message: Declaration of MX_Lang::load($langfile, $lang = '', $return = false, $_module = NULL) should be compatible with CI_Lang::load($langfile = '', $idiom = '', $return = false, $add_suffix = true, $alt_path = '')
Filename: MX/Lang.php
Line Number: 94
A PHP Error was encountered
Severity: Notice
Message: Only variables should be assigned by reference
Filename: core/Loader.php
Line Number: 657
A PHP Error was encountered
Severity: 8192
Message: Methods with the same name as their class will not be constructors in a future version of PHP; Markdown_Parser has a deprecated constructor
Filename: helpers/markdown_helper.php
Line Number: 193
A PHP Error was encountered
Severity: Notice
Message: Array to string conversion
Filename: libraries/Fuel_navigation.php
Line Number: 213
A PHP Error was encountered
Severity: Notice
Message: Array to string conversion
Filename: libraries/Fuel_navigation.php
Line Number: 248
A PHP Error was encountered
Severity: Notice
Message: Array to string conversion
Filename: libraries/Fuel_navigation.php
Line Number: 248
A PHP Error was encountered
Severity: Warning
Message: Declaration of Fuel_careers::initialize($params) should be compatible with Fuel_advanced_module::initialize($params = Array)
Filename: libraries/Fuel_careers.php
Line Number: 474
A PHP Error was encountered
Severity: Warning
Message: Declaration of Fuel_mediaadmin::initialize($params) should be compatible with Fuel_advanced_module::initialize($params = Array)
Filename: libraries/Fuel_mediaadmin.php
Line Number: 474
A PHP Error was encountered
Severity: Warning
Message: Declaration of Fuel_newsandevents::initialize($params) should be compatible with Fuel_advanced_module::initialize($params = Array)
Filename: libraries/Fuel_newsandevents.php
Line Number: 474
A PHP Error was encountered
Severity: Warning
Message: Declaration of Fuel_detectionsystemadmin::initialize($params) should be compatible with Fuel_advanced_module::initialize($params = Array)
Filename: libraries/Fuel_detectionsystemadmin.php
Line Number: 474
A PHP Error was encountered
Severity: Notice
Message: Array to string conversion
Filename: libraries/Fuel_navigation.php
Line Number: 213
A PHP Error was encountered
Severity: Notice
Message: Array to string conversion
Filename: libraries/Fuel_navigation.php
Line Number: 248
A PHP Error was encountered
Severity: Notice
Message: Array to string conversion
Filename: libraries/Fuel_navigation.php
Line Number: 248
Why HI-FOG®
Marioff is renowned for its unyielding commitment to innovation, with every new improvement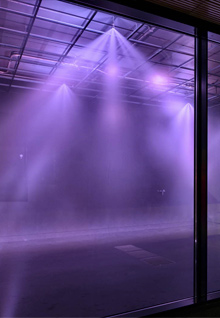 grounded in full-scale fire tests. As the pioneer of water mist fire suppression technology, Marioff has helped establish industry standards while continuing to develop leading solutions in close cooperation with local and international regulatory authorities. Since its launch in 1991, HI-FOG® has received more than 100 type approvals as a result of thousands of full-scale fire tests. Each new installation benefits from Marioff's deep understanding of how fire behaves and therefore offers customers the world over peace of mind.
High Performance Fire Protection
Thanks to its many advantages, HI-FOG® is able to combat the majority of fire types while delivering the performance and reliability needed to ensure operational continuity both on land and at sea.
Using HI-FOG® water mist brings several core advantages, such as:
Minimal damage and downtime: with fast control and swift fire suppression, using small amounts of pure water, HI-FOG® keeps both damage and downtime to a minimum. While some other systems need recharging or servicing after activation, HI-FOG® is ready to go again without delay, as the supply of water is always guaranteed.
Immediate activation: HI-FOG® sprinklers activate as the ambient temperature reaches its threshold temperature and breaks the bulb. The HI-FOG® spray head system can be activated the moment the fire is detected, i.e. when it is still in its infancy, thereby preventing it from spreading.
Safe for people and the environment: HI-FOG® uses a pure water mist, which is entirely harmless to people and the environment, as its suppression agent. Spaces do not need to be evacuated or closed off for the system to be activated, and they can also be entered while the system is discharging without posing any risk to human life or affecting fire fighting efficiency.
Cooling: HI-FOG® displaces oxygen from the seat of the fire, as well as cooling the surrounding areas and preventing fire from spreading or reigniting.
Integrated system advantages: protecting all areas with a single system offers customers one-stop-shopping advantages in every single area of lifecycle support. Furthermore, installations can be easily combined with the same main components that serve the entirely integrated system.
Architecturally sound: thanks to narrow tubing, compact pump units, small water tanks and discrete sprinkler and spray heads, HI-FOG® is easy to install into retrofits and new structures alike, therefore minimizing structural impact and preserving aesthetic integrity.
Ideal for sites lacking municipal services: HI-FOG®'s gas-driven pump unit can be supplied as an independent, stand-alone system that does not require mains electricity, a municipal water supply or a large water reservoir.